Diesel Power Units / Air Conditioning & Heat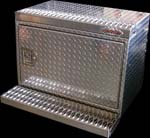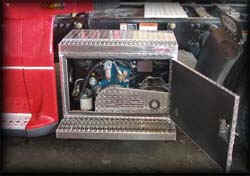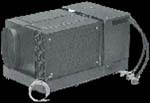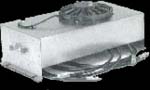 Designed for Trucks, But Think of the Possibilities !
ENGINE DETAIL - Designed with 4 cycle, 2 cylinder water cooled Kubota Diesel. Lube oil capacity of 4 qt., average diesel consumption is 0.30 gal/hr (1.14 L/hr)
ENGINE SYSTEMS - Recommended normal oil change interval of 500 hours. Glow plugs automatically cycle. Starting system is 12 Volt. The oil filter is remote mounted. The air cleaner a washable extended life K & N filter. In addition, for added cooling capacity, the radiator is oversized and mounted outside. This unit operates independently of the truck freon or water systems.
GENERATOR - Belt driven 6000 watt brushless generator; rated for continuous duty.
USER FRIENDLY - Product comes with required installation hardware to complete most installations. Can be used for cab or frame access. A lockable access door provides security and easy access for checking oil levels, fuel filter, drive belt tension, and starting the unit from outside.
AUTO START - Can be set to automatically start to charge batteries on demand.
AUTOMATIC SHUT DOWN - Microprocessor controlled high temperature and low oil pressure automatic shut downs are built in for system protection.
CHARGER DETAIL - Connected to the truck battery. Power available for battery charging and electrical accessories. 60 amp; 12 volt solid state charger.
RAIL SPACE - Requires approximately 30" of free rail space.
BLOCK HEATER - Keeps the main engine warm and is conveniently controlled from the sleeper.
POLISHED DIAMOND PLATE COVER - Easily mounts on the frame rail and with the optional 7" step can replace the cab access or frame steps.
MASTER CONTROL - Mounted in sleeper. All functions controlled via integral breaker switches for added convenience.
SHORE POWER - Allows full function of cab conveniences even in California.
FAN - Multi-speed high capacity 450 cfm fan to reduce air stratification in sleeper.
AIR CONDITIONING - Fully electric space saving split system. Runs off the APU or from shore power. More than 14,000 BTU's cooling, produced by a high capacity 110 volt electric compressor.
HEATING - Fully electrical. Runs off of the APU or from shore power. Heat provided by 2,500 watt heat strips.
DIGITAL THERMOSTAT - Independently mounts where convenient.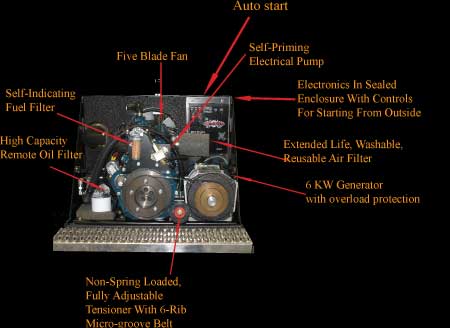 Front
Back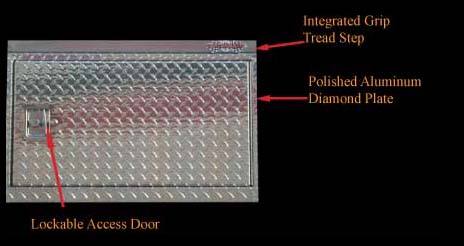 Cover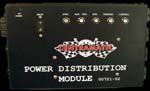 Controls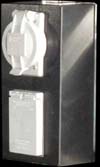 Shore Power
---
Installed Unit Pictures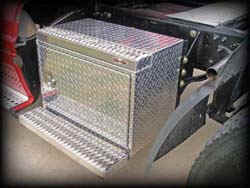 SPLIT UNIT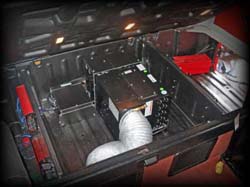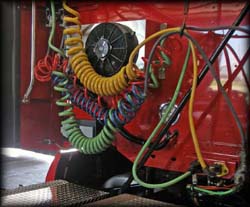 POWER DISTRIBUTION, BATTERY CHARGER AND VENT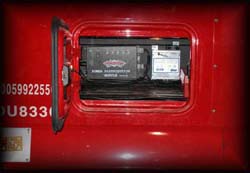 CONTROL PANEL & THERMOSTAT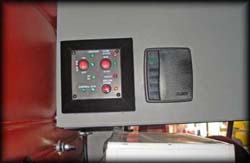 SHORE POWER & 110 PLUG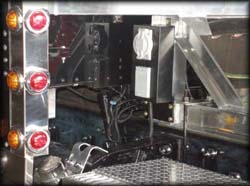 ---